Mike Beaven, director of digital at Methods Digital, who was until recently the transformation director for the Government Digital Service, talks to PSE about the opportunities and challenges facing local government in delivering world-class digital services. David Stevenson reports.
In the chancellor's Spending Review document 'A country that lives within its means', George Osborne said the government will make a "greater use of digital technology to modernise Britain's public services" and "give people greater choice in the decisions that affect them and their communities".
Ahead of Osborne's much-anticipated Spending Review announcements in November, PSE talked to Mike Beaven, director of digital at Methods Digital, who joined the company having previously had a leading role at the Government Digital Service (GDS).
User-centric services
Beaven, who established the GDS team to enable the UK government to become 'Digital by Default' in 2011, told us there are several key areas that local government should address to deliver world-class digital services. The most important aspect is to think about the users.
"I don't have a massive experience on the ground in local government," he admitted. "But if it is anything like central government there is a landscape where everything is quite policy-driven, quite process-driven and by the time you've got through all that you've almost forgotten someone has to use this service at the end of the day and get whatever they need from that public body."
He added that a good base to deliver change is through 'user centricity' but also 'thinking smaller' in how to solve problems. Beaven said he doesn't advocate trying to do large multi-year, multi-function outsourcing contracts to solve every problem an organisation has ever had.
He is also keen to highlight the 'capability' factor. "Firstly, understanding the capabilities that the organisation has to be able to service the needs of its users is important. But [also] the skills capability that you want to bring into the organisation to support that change and delivery of digital services," he said. "A lot of the people in the public sector are perfectly capable of delivering this digital change. They just need a bit of empowerment, top cover and help and support to do it."
Public opinion on digital government
Recently, on behalf of EMC, Opinium Research conducted an online consumer study with a sample of more than 2,000 UK adults, which revealed that 65% of consumers believe online services from government lag behind those in the private sector, lacking "necessary ease of use and features".
Additionally, at least 20% of the people who are not using online services would like to, rising to 44% for health and 31% for local government services.
James Norman, public sector CIO at EMC UK & Ireland, who formerly worked for a major NHS trust, said the sheer growth in digital citizen services has been astounding, but as "we enter the Information Generation, the government needs to accelerate its efforts to keep up with expectations".
"Industry and government need to work together to deliver future generations of smart online tools for citizens, all the while building trust with consumers so they become willing supporters of the new tools," he added.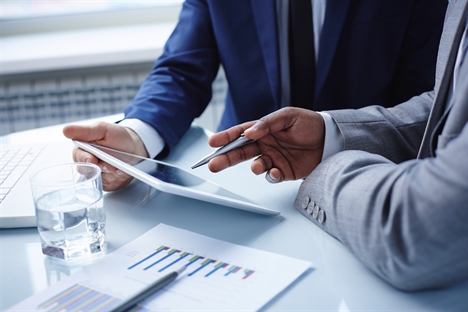 Breaking down cultural barriers
Asked what the barriers to change have been, Beaven said that the culture in public sector organisations has not, historically, encouraged people to take risks, make decisions for themselves or operate in autonomous ways.
During his time at GDS, the transformation team gave themselves 400 working days to transform 25 major public services, building digital 'exemplars' so good that people would prefer to use them.
In March this year, he stated that of the 25 services, 20 were publicly accessible. Fifteen of those are fully live and the rest are in beta testing. According to Beaven, the transformed services have seen major growth, with Register to Vote seeing 4.3 million registrations, 'Your tax account' having 1.5 million users and more than 70,000 drivers viewing their licence information online each month (see below).
To deliver these transformed digital services, agile working methodologies were required in a culture that allowed people to take risks.
"One of the major barriers has been around trying to change some cultural views, and that is quite hard to do," Beaven told us. "Writing websites is quite easy, but trying to change the culture of 100-year-old institutions is a whole different ball game."
He told PSE that people need to be given a bit of room to get things wrong and learn, adapt and move on.
Beaven added that organisations shouldn't get too carried away with the technology to deliver digital. "The technology is important in the mix of things but you shouldn't get overly focused on a tech-centric approach and saying 'if we give people another website it will all be fine'," he said.
"You have to get under the covers of what organisations are doing and how they operate their businesses and help to change that. Then the technology comes along to support that change – rather than the other way around."
Shared services
At the end of September, Islington Council backed a proposal for a shared ICT service with Camden Council, which aims to save the local authorities a combined £4m a year once fully operational
Asked for his thoughts on this type of approach, Beaven told us: "The most success that I saw in GDS was actually in co-working and in co-delivery, with departments and GDS working together and the technology groups helping with development.
"I wouldn't be so glib to say that all councils do the same things as they all have their own structures and processes. But if, at the end of the day, you are trying to provide your citizens with a set of services ranging from refuse collection to housing to social care, the less money you can spend on the 'wires', the more money can be spent on helping people get those services.
"Where local authorities can share and re-use it is a really strong message to send to other councils."
Camden and Islington say their annual savings will come from staff savings of £2.45m and non-staff savings of £1.54m. Asked about the workforce element of delivering digital change, Beaven explained: "You do need to harness the knowledge and expertise that exists in our public servants and give them the right management support, which is very important.
"If you ask people to do things in a slightly different way, but the first time it goes wrong they get completely told off then no one is going to want to do it."
Input from those in the know
Beaven added it takes courage to say 'it is all right if it goes wrong' and that type of managerial top-cover is important. However, he did add that organisations probably need to bring in some new people who can help kick-start some of the change, which helps with the co-learning.
"Across the 25 exemplar projects, there were only three or four GDS people in each of those," said Beaven. "It wasn't that we flooded the room with 'brilliant digital minds'. We found a lot of people who were there, working in departments, who had probably wanted to do some of this stuff for a while. We just provided them with a bit of a toolkit, a friendly hand on the shoulder and a bit of top cover.
"I really hope that the work my team and I did – getting out of Aviation House and spending a lot of time across the country with frontline civil servants to help make their services better – was really valuable in showing how you can deliver change in government."
Asked about security fears that have been raised about going digital by the public sector, Beaven told us organisations have to look at the reality of the current situation and how safe and secure their current processes are.
"When you look at some of these big cloud organisations, they would cease to exist if they didn't have a level of security that was beyond reproach," he said.
Digital Transformation Programme
Live services:
Register to vote
Renew a patent
Student finance
View driving licence
Carer's Allowance
Civil claims
Prison visit booking
Lasting power of attorney
Registered Traveller
Visas
Make a claim to an Employment Tribunal
Find an apprenticeship
Digital self-assessment
PAYE
Your tax account
Publicly accessible in beta:
Rural payments
Waste carrier registration
Vehicle management
Personalised registration
Redundancy payments
Still in development:
Universal Credit
Land Registry
Claim Personal Independence Payment
Agent Online Self Serve
Passports
David Stevenson, Assistant Editor, Public Sector Executive (PSE). 
View the original article here.